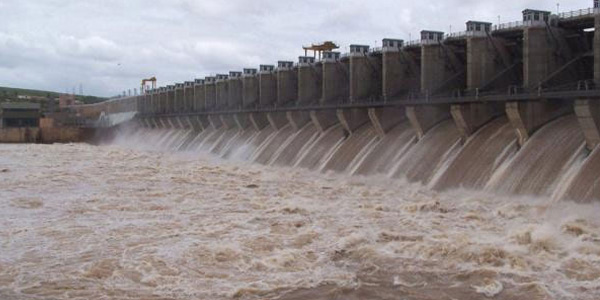 Tirunelveli is one of the districts in South India with a rich history. Its history is closely associated with its culture and religions. It was first ruled by the Pandyas and finally by the British. It has seen many raging and fierce wars between empires and kingdoms for its control.
The history of the land has been probed into and studied since the 19th century. The first person who wrote extensively about it was the Christian missionary, Robert Caldwell (1814-1891). Historical evidence proves that the city existed many centuries before Christ, under the control of the Pandya dynasty. During this period, it was the secondary capital after the dynasty's first, Madurai. Inscriptions by Ashoka, dating back to 304-232 BCE and the writings of Megasthenes, dating back to 350-290 CE prove this.
After the first Pandya Kings, the Cholas ruled the city under Rajendra Chola I for centuries, from 1064 CE to the 13th century. A second Pandya dynasty ruled the city after the Cholas in the 13th century. Their rule lasted for 3 centuries, coming to an end in the 16th century. During this period, many dams and reservoirs were constructed on the city's rivers which were funded by the Pandya royals. The famous Nellaiapar Temple was the royal shrine.
After the Pandyas, Vijayangara rulers (Telugas and Kannadigas) took over the eastern portion of the land which is covered by rich black soil, and the Marava chieftains occupied the western foothills. The city was reconstructed in 1560 under the rule of Viswanatha Nayak (1529–1564). The Nayak rule ended in 1736 after the city was captured by Chanda Sahib, Arcot Nawab and Muhammed Yusuf Khan from 1725 to 1764. Tirunelveli was the major trading and marketing centre during the Nayak and Nawab rule. It was given the name Nellai Cheemai, where Cheemai meant, "a developed foreign town". Although the Nawabs of Arcot ruled at the time, power was actually in the hands of the Polygars, military chiefs of the Nayaks. The military rulers constructed forts and fought against themselves.
To restore peace, the British, with Major Bannerman as commander, and with help from some of the locals, fought and defeated the Polygars who were headed by Kattabomman. This was the first war of the Polygars. A second war was fought 2 years later due to a rebellion that arose. The British won and ruled over the Carnatic Region. They signed a treaty with the Nawab of the region.
The British renamed the city in English as "Tinnevelly" and made it the district head. Palayamkottai, renamed "Palankottah" was made the administrative and military head. The original names of the cities were re-used after independence. In 1986, the city was split into two districts, Tirunelveli and Thoothukudi. Tirunelveli is now one of South India's favourite tourist sites with a rich cultural heritage and a strong religious background.
Read also 5 AppExchange Apps that are Instrumental to Your Salesforce Development
Thanks for reading this @ Blog Nime
Please follow and like us: