Introduction
Dental filling is the most common treatment for dental cavity. A few patients will experience mild to moderate discomfort after the filling sessions. In this post, let us see more about the dos and don'ts after filling cavities to reduce discomfort. Learn More
Also Read : Dental Cavity – How to Know if You Have One?
What Are the Possible Complications of Dental Filling?
1.Pain
Pain is a common complication after any dental filling procedure. Even though the filling is perfect, you will experience mild to moderate pain as you move your jaw. Some will also have a pain in their nearby teeth. Most of the time, this is quite normal. You must contact the dentist if the filling reshapes or smoothens. There is a high risk of cracking when the filling is in an improper form. If the pain prevails for more than a week, there is some underlying problem.
2.Sensitivity
Sensitivity to hot, cold and air after a dental filling are natural. It might increase while biting or applying extra pressure. Sensitivity usually happens with filling a deep cavity. To reduce the sensitiveness, consider using special toothpaste to solve the problem. However, it would be best if you take care to refrain from hot and cold foods for a few days. Try chewing the food on the other side of the mouth until the filling sets completely.
Also Read : How to Identify Whether You Have a Tooth Cavity?
3.Toothache
Sharp, throbbing pain after filling the teeth shows that the decay is deep. If tooth pain does not go away, you have to get a root canal instead. Consult with your dentist and make a decision.
4.Discomfort
As the anesthesia wears off, it is pretty normal to feel discomfort. On moving the jaws, the new filling will not seem comfortable. Most of the time, the filling will have sharp edges with uneven surfaces. A follow up with the dentist is the only solution to smoothen out the filling.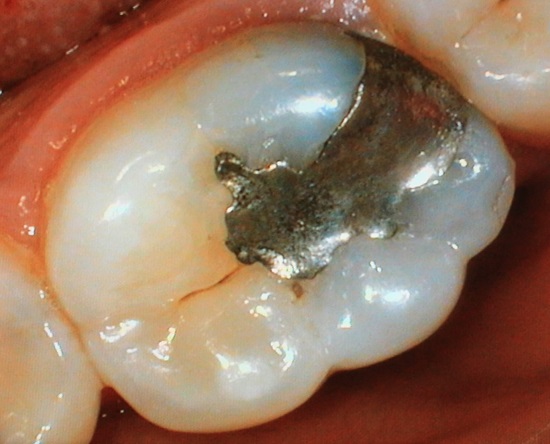 Eating Habits After a Dental Filling
White fillings are composite materials that harden with the dentist's blue light. As it hardens, you can eat and drink immediately. However, metal fillings take time to set. In such cases, you will have to wait patiently for a few hours before eating solid food. The dentist will request you to wait and have food to prevent bruising your tongue, lips, or cheeks. This is to let the local anesthesia wear off.
Closure
All said and done; it is best to refrain from consuming sticky and hard foodstuffs after a dental filling. Doing so for at least a week will ensure that you prevent pain and discomfort or any further complications. Visit our posts on tooth decay and toothache remedies for more information.
Please follow and like us: