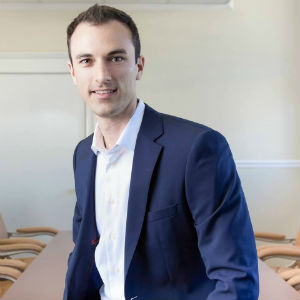 Hi, guys… I am Adelmo Griner. I am a Salesforce consultant who has an experience of 5 years in this field. My hometown is Tirunelveli, and I migrated to Chennai for my professional reasons. I worked in TCS. I am highly passionate about this field. My excellent understanding about this market ensures that the projects that I take up are completed successfully within the specified time limit at the best quality.
Certifications
I have done numerous certifications like Sales Cloud Consultant and Service Cloud consultant that helped me to master the concepts in this field and achieve greater heights technically. This is a field that has a very good scope for development, especially when it comes to aspiring professionals.
Technical Advantage
Some of my technical skills include Apex, Apex Data Loader, Force.com, REST, Visualforce Pages, Web Services, SOQL, Workflow, and SOAP.
Positives
Willingness to learn and grasping skills are said to be my additional advantages. Since I am a very good team player, many of my colleagues love to work with me. Apart from my team participation I also concentrate in my personal development on a regular basis that helps me to strengthen my professional profile. My zeal to achieve a key leadership position makes me run faster in the professional race.
Personal Interests
Many professionally successful people don't balance their personal life, but I am an exception. In fact, I am very particular about my planned vacations that will help me to do some stress-busting activities like adventures sports and travelling. I love travelling with my friends and family. So I make sure I have a good travel plan every year. Mostly I prefer to visit hill stations as I am crazy about trekking.
Social Interests
I am a person who has a strong social interest, so I follow all the sensational social issues in the nation and support the rehabilitation activities for the victims who suffer a serious blow due to various social issues.
Language Proficiency
I have very good language proficiency too that makes me a star among the lot wherever I go. Some of the languages that I know include Tamil, English, Tamil, Kannada, Malayalam, French, Hindi and German. This also helps me to mingle with various state people easily. Even if I have to travel a lot for my meetings or conferences, I don't find it very difficult due to my language skills.
Hobby
Some my hobbies include playing indoor games like chess and carom, cooking various cuisine dishes, going for long drives and reading suspense thriller novels.
Connect With Me – joinwith@blognime.com