Recycle them
One of the less costly way of getting rid of electronic equipment is recycling. It is a fast and easy way to get rid of old printers. Stores like Staples, Target, Office Depot etc have a recycling program so that you have an easy way to deal with your unwanted electronics. You can also look for an e-waste collection centre in the area where you live where you can drop off your old printer. Some cities also conduct events where they collect electronic waste so that it's easy for consumers and business owners.
You just need to drop your printer off at the required location. The portal, E-cycling central helps you find recycling programs for e-waste and helps you locate private companies which collect old printers in your area. Your printer manufacturer for example Cannon, HP, Epson, Sony or Samsung will have take-back programs for e-waste recycling. You just need to call them to check if they will accept your printer as a whole or just some part of the printer as part of their take back programs.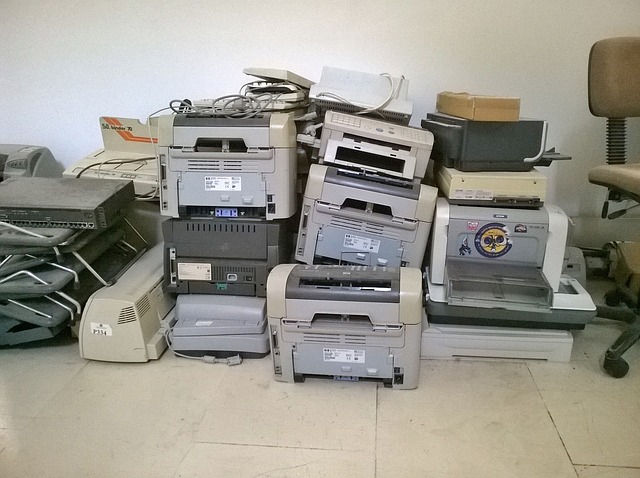 Donate them
If your printer is in working condition there are many organisations out there who will be happy to have it. This would include recreation centres, community organisations, schools, charities or nonprofits. This will also help you build a good reputation for your brand within the community. There are organisations that specialise in outreach programmes for those in need, for example, the world computer exchange provides electronics to developing countries. You can check their website for a list of items that they currently need.
Sell them
If your printer is in good condition you can sell your printer on various platforms like online marketplaces or even try social media. Even if it is not in a good working condition you can choose to sell them to junk shops or repair shops.
Please follow and like us: